CMC Ventilazione products purify air and surfaces, fully respect human health and the environment, do not use harmful substances or chemicals, and do not produce special waste.
CMC Ventilazione products have been verified by independent bodies and universities for their sustainability and effectiveness. Discover the certifications obtained.
A brushless motor is a direct current electric motor, with a rotor equipped with permanent magnets, instead of windings, and a stator with windings that generates a rotating magnetic field. Unlike a brush motor, it does not need sliding electrical contacts, or brushes, in contact with the motor shaft in order to operate.
The commutation of the current circulating in the stator windings, and therefore the variation of the orientation of the magnetic field generated by them, takes place electronically.
This results in lower mechanical resistance, eliminates the possibility of generating sparks as the rotation speed increases, and considerably reduces the need for periodic maintenance. Since the motor makes use of direct current, to generate the rotating magnetic field in the stator, an electronic circuit is needed. This is composed of a bank of power transistors controlled by a micro-controller, which commutates the current, causing a current inversion and therefore the rotation of the inverter magnetic field.
Ask for more information
about Fans with brushless EC motors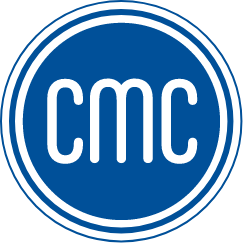 Want to join our team of ventilation and fume extraction specialists?
Send your CV and a cover letter to: info@cmcventilazione.com.
We are always looking for motivated trainees and technicians to join our team.
Registrati
Hai già un account? Accedi