CMC Ventilazione products purify air and surfaces, fully respect human health and the environment, do not use harmful substances or chemicals, and do not produce special waste.
CMC Ventilazione products have been verified by independent bodies and universities for their sustainability and effectiveness. Discover the certifications obtained.
Find out what's new in the
HVAC and Ho.Re.Ca. sector
At CMC Ventilazione, we have set ourselves the goal of working every day to find the best ventilation, treatment and sanitization solutions that can improve the air we breathe in closed environments, such as hospitals, means of transport, industrial plants and recreational and residential environments.
On this page, we have collected together various articles that talk about air quality, new ventilation and fume extraction solutions, and events that see us as protagonists.
Read them to understand the latest market news, and contact us to design a tailor-made solution for your workspace.
Make your HVAC and HO.RE.CA systems efficient and fully legally compliant.
Contact us to find the most suitable solution for your business, or become one of our distributors.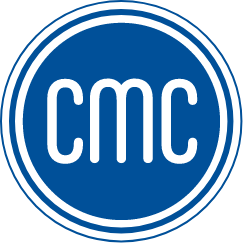 Want to join our team of ventilation and fume extraction specialists?
Send your CV and a cover letter to: info@cmcventilazione.com.
We are always looking for motivated trainees and technicians to join our team.