CMC Ventilazione products purify air and surfaces, fully respect human health and the environment, do not use harmful substances or chemicals, and do not produce special waste.
CMC Ventilazione products have been verified by independent bodies and universities for their sustainability and effectiveness. Discover the certifications obtained.
Developed and tested to meet
the demands of your environment
In addition to producing industrial fans, extraction systems and fume hoods, at our headquarters in Verdellino, between Bergamo and Milan, we have a Research & Development department able to customize catalogue products, and therefore create custom units for any environment.
Here our technicians work every day to find the best energy-efficient ventilation solutions that limit CO₂ emissions and negative impacts on the environment and society.
Furthermore, we test fans and extraction systems to guarantee certified products that meet the most stringent European regulations, and work with institutions and universities to demonstrate the results achieved by the use of our systems in closed environments.
We have a dedicated AMCA 210/ISO 5810 test chamber
The testing of our products are carried out in a laboratory with an AMCA 210/ISO 5810 compliant test chamber.
We measure their air flow, static and total pressure, noise level in decibels (db(A)) and energy consumption, in order to create high-performance and tailor-made solutions for the environments in which they will be installed.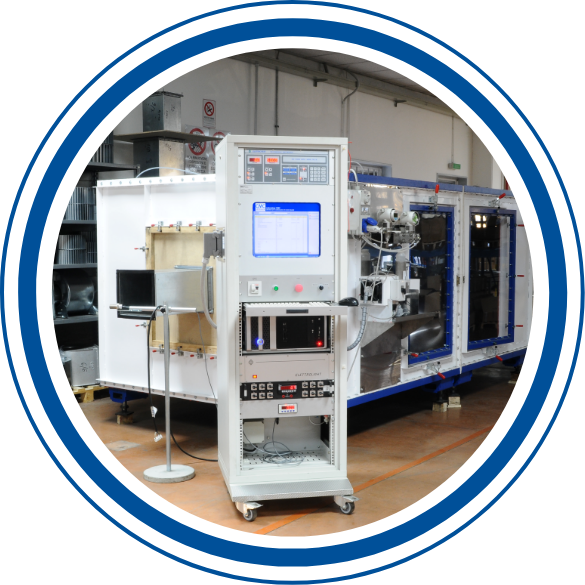 Characteristics
Data management by database
Multilingual software
Test search and report printing
Test comparison reports
Dimensional and non-dimensional analyses
Stabilized, multi-voltage and multi-frequency motor power supply system
Measuring system from zero flow to zero-full range pressure
Flow stabilization system inside the test rig
Measurements
Air flow
Static and total pressure
Rotation speed
Input torque
Electric power absorbed by the motor
Electric current absorbed by the motor
Electric motor supply voltage
Power factor of the electric motor
Environmental temperature
Air density
Resistance and electrical resistance variation of the motor windings
| | | |
| --- | --- | --- |
| Air flow | 0/20.000,00 | m3/h |
| Pressure | 1.000 / + 5.000 | Pa |
| Torque | 0 / 50 | N°m |
| Frequency | 50 / 60 | Hz |
| AMCA 210/ISO5801 installation type | - | B |
We take care of the look
and design of our products
In our Research & Development department, we put technology and the performance of our fans and extraction systems first, but we also know that appearances are important too.
In recent years, we have therefore been working hard to take care of the look and design of our products, creating solutions that are both high-performing and easy to insert into any architectural context.
We take care of the
environment and society
The decision to look for high-efficiency solutions is dictated not only by the need to reduce consumption, but is also and above all an ethical choice made in favour of the environment, sustainability and tomorrow's society.
In our Research & Development department, we develop ventilation systems and extraction systems with reduced associated CO₂ emissions, and design structures made from recycled materials, to reduce the impoverishment of our planet and protect the living conditions of those involved in mining activities.

We are specialists in industrial ventilation
With over 50 years of experience behind us, we design and manufacture industrial fans, air handling units and fume extractors suitable for any industrial, residential and recreational environment.
Read our news and find out what's new in the world of industrial ventilation.
For the air you breathe, choose a solution that you are sure
fully complies with all legal and industry standards
The ventilation units, fume extraction and air sanitization systems we manufacture are tested in our laboratory and AMCA 210/ISO 5801 test chamber, to fully comply with European Union Energy-related Products (ErP) Directives 1253/2014 and 327/ 2011, as well as the Leed & Well green building standards.
Make your rooms healthier and breathe perfectly clean air
Contact us to find the most suitable air treatment solution for your business, or become one of our distributors.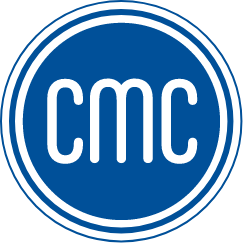 Want to join our team of ventilation and fume extraction specialists?
Send your CV and a cover letter to: info@cmcventilazione.com.
We are always looking for motivated trainees and technicians to join our team.