CMC Ventilazione products purify air and surfaces, fully respect human health and the environment, do not use harmful substances or chemicals, and do not produce special waste.
CMC Ventilazione products have been verified by independent bodies and universities for their sustainability and effectiveness. Discover the certifications obtained.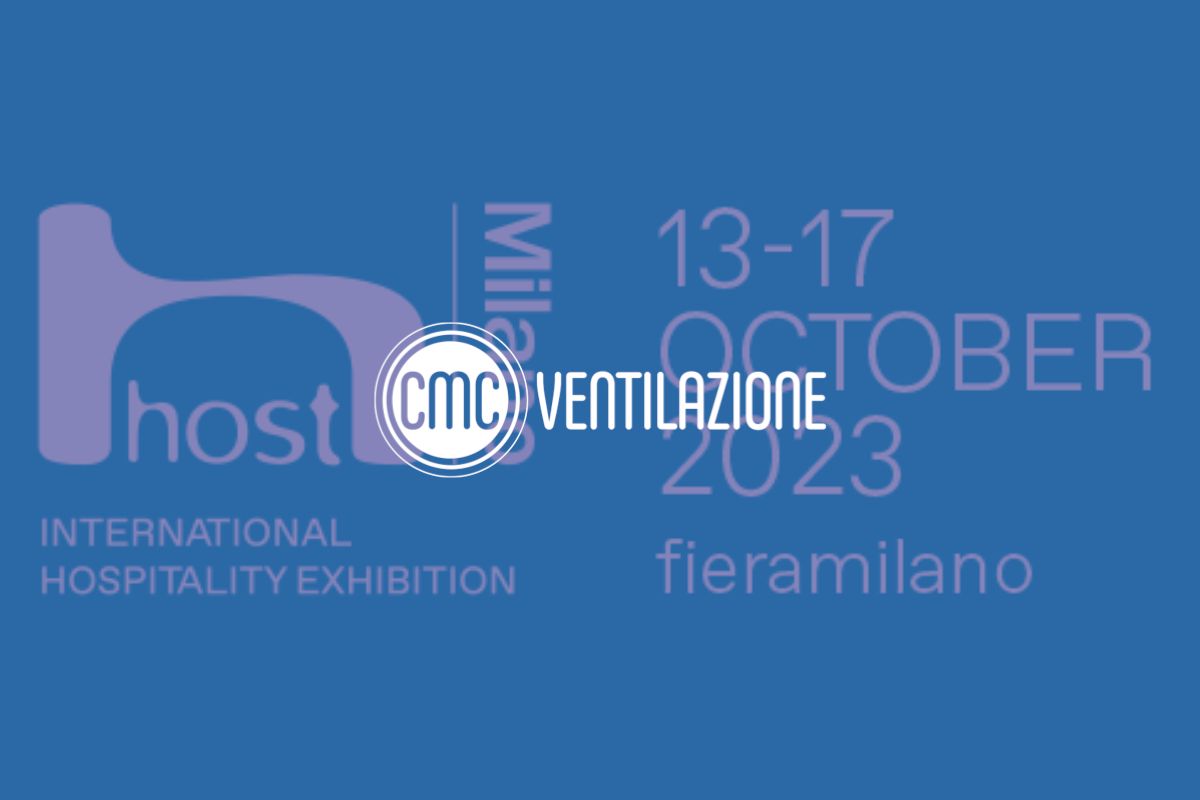 Air sanitization for the Ho.Re.Ca. sector at HostMilano
Come and discover our solutions dedicated to the Ho.Re.Ca. sector for air sanitization, ventilation and fume extraction. Find us at Stand H03, in Hall 1, from 13th to 17th October 2023.
HostMilano is a leading global trade fair dedicated to the catering and hospitality world, to be held in Milan from 13th to 17th October 2023, and, as CMC Ventilazione, we could not miss it.
Indeed, our fume extraction devices and air handling units are an indispensable element in hospitality environments, kitchens and agri-food companies, as they treat and clean air, and therefore improve the conditions of both work environments and spaces dedicated to guests and customers. Furthermore, the fair will also be an opportunity to introduce our air sanitizing systems, which eliminate odours and kill viruses and bacteria in the atmosphere and on surfaces, making the environment safer, healthier and more pleasant to work in and enjoy.
What you will find at Stand H03, in Hall 1
At our stand at HostMilano, you will be able to see some of our air sanitization systems for the Ho.Re.Ca. sector, such as our PR System, which is already in use by the restaurant Tiflis, in Genoa, sanitizing spaces and offer customers an even more pleasant and healthier experience. You will also be able to check out our fume extraction hoods with integrated air sanitization systems.
There will also be boxed extraction units, asynchronous motor fans and F400/2H fume extractors, in addition to the great opportunity to speak directly with one of our technicians. Thanks to their experience in the air treatment and handling sector, they will be able to advise you on the best solutions for your spaces, so that you can make an effective and well-thought investment that meets your specific needs.
Don't miss the opportunity to speak with an air treatment expert and evaluate the best choices for your business.
Make an appointment now to meet with us at the HostMilano fair, from 13th to 17th October 2023, in Rho, Milan.