CMC Ventilazione products purify air and surfaces, fully respect human health and the environment, do not use harmful substances or chemicals, and do not produce special waste.
CMC Ventilazione products have been verified by independent bodies and universities for their sustainability and effectiveness. Discover the certifications obtained.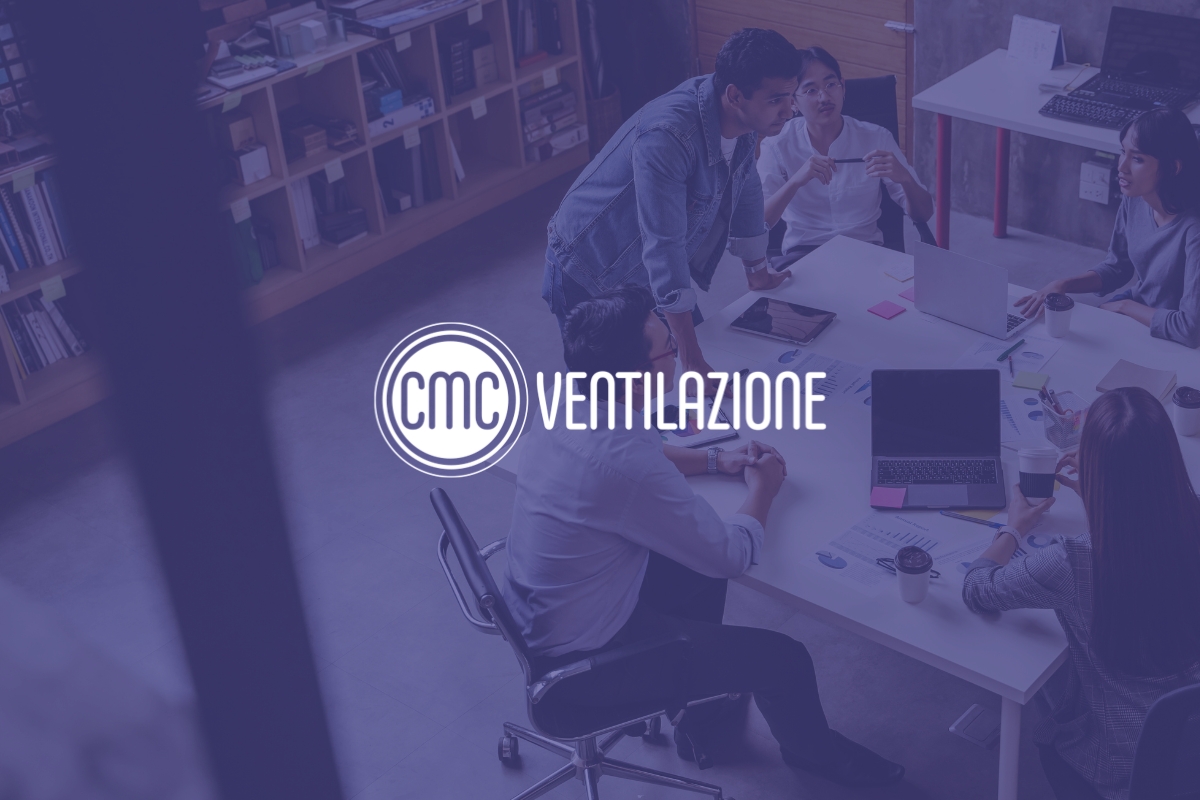 How fans affect the quality of working environments
What are the consequences of poorly ventilated work environments? How can you improve the air quality in your departments? Find out in our in-depth study.
The quality of the environment and air where we work is crucial because an uncomfortable environment lowers concentration and productivity, both in offices and production departments. To achieve an environment where your employees can work better and more serenely, however, air recirculation alone is not enough and it is also important to assess its healthiness and the noise pollution produced by the ventilation system. Let's see why.
The healthiness of the air
Fresh air is not synonymous with clean air. In many production departments, air recirculation systems are installed that allow exhausted air flows to escape and bring fresh air inside, but this does not guarantee that the air brought into the environment is free of allergens and pathogens, with the consequence that your employees may become sick or allergy sufferers and then be absent from work.
With the latest generation of industrial fans you can have effective air recirculation and at the same time sanitise it thanks to integrated purification systems such as photoplasma. By installing photoplasma technology on your industrial fan, you not only change the air but also ensure that your departments are supplied with air that is free of pathogens, viruses, bacteria and odour particles. By doing so, you are protecting the health of your employees, providing them with a healthier environment in which to work, and optimising processes by making your business more efficient.
Noise pollution
A second factor affecting the quality of the working environment and, consequently, the quality of life of workers is noise pollution.
Industrial fans are machines, for all intents and purposes, and as such produce noise that can be very bothersome for people who spend time in those environments every day.
Choosing a silent fan, designed and manufactured with modern technology, allows you to hear only a small buzzing sound that does not disturb your work and does not cause annoyance and headaches for your employees.
At CMC Ventilazione we have a design office that pays close attention to the noise levels of our fans, which is why each product is tested inside an AMCA 210/ISO 5810 test chamber. Through laboratory testing we can guarantee compliance with European safety and energy saving regulations, and also verify the noise pollution levels produced by each fan, to give you solutions that maintain the concentration of workers and increase their productivity and mental and physical health.
Improve air quality and reduce noise in your departments